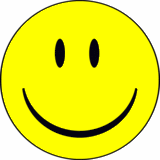 We are almost 1/3 of the way through the year. CRAZY, man. CRAZY.
The Good:
Loan funded!
G-man had another 7 hrs of overtime this week, and has more next week.
I may be increasing my hours at work.
Gas prices are going down.

The Bad:
FSA wants more documentation for the root canal before they will pay it.
A few minor changes in schedule will lead to a zillion phone calls that need to be made to fix the fall out from the changes.
The Ugly:
I think some of my periennials are dead. I haven't lost all hope, but it isn't looking good. My flower budget may have to go to replacement instead of addition.

You know the deal....what are your GBUs this week???