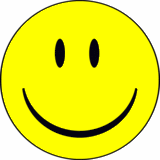 Are you hungover from being too Irish yesterday???
The Good:
Found a mattress at WAY less price
Successful recipe trying.
Was able to have breakfast with Sassy.
Got to cuddle a baby.
G-man INITIATED a financial discussion (go figure!).
G-man's retirement account earned some money, and we cleared the 100k mark!
The Bad:
Still have loose ends on paperwork.
Ended up spending the full $50 on my friend's wedding shower gift (no new bra for me! Gotta fit that in to the budget).
I am STILL cleaning up from the "dreaded" challenge!! (I swear, if I report this one more time, I might cry)
The Ugly:
Root canal has spun wildly out of control (more on this later)

Temptations all over for spending!!! But luckily, they are major ticket items, so I know we won't do it. But oooohhhhh......tempting.
You know the deal....what are your GBUs this week???