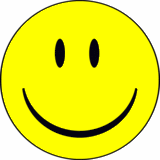 How is February almost GONE???
The Good:
Paid the mortgage early.
I had some Overtime this week.
My contacts arrived!!!!
The Bad:
Gas prices going up ($81 for a fill up for G-man, and that will only last 4 days!)
Found a new coffee table we both love (don't worry...we aren't getting it for awhile)

My "dreaded" challenge isn't going anywhere!
The Ugly:
Still screwing up our food budget....I use it elsewhere, and then wonder why I don't have money for groceries.

Not much progress made in February on finances, more treading water.
You know the deal....what are your GBUs this week?????