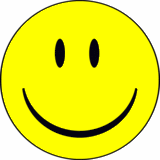 The first one of December!!!!
The Good:
Minus 1 stocking stuff, my Holiday shopping is done!
Work was boring this week, but it allowed my brain to slow done a bit.
The house is Beginning to Look Alot Like Christmas.
G-man found a great birch log for the Yule Log.
A neighbor offered to cut up the fallen tree in our yard (I made him dinner as a thank you).
The Bad:
Grocery Budget is non-existent until payday.

I paid the water bill....$338....which now will throw off the money for tax bill for the car that I was hoping to pay in December instead of January.

G-man now knows what half his gifts are for Christmas (due to my mistake).



The Ugly:
Can't find a babysitter for next weekend, which means I will probably have to miss a party (G-man will go, as it is hosted by people he works with).
My "simple" way of handling all the transfers blew up in my face and it took me several hours to figure it out.
At least four strands of Christmas lights have decided to meet their demise this year (1 is totally dead. 3 are half dead...and yes, we tried replacing bulbs).
I am trying to remember that this is only the first weekend of December, and I am not behind!!!
You know the deal....what are your GBUs this week?????