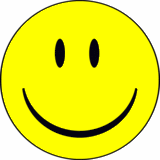 Let's see how we fared THIS week....
The Good:
Survived the non-stop meetings
Got through 12.5 14.5 of 31 items on my "Extra" To-Do list
Having the service plan with the oil company covered the boiler issue this week
Another car issue (cheap to fix on our own, but time intensive)
Still having a bad case of "the wants"
The Ugly:
$411 dollars for glasses for G-man
Way too much on eating out (see "surviving the non-stop meetings" comment above)
Tons of yard work to do! (I posted this weeks ago....not much further than I was then)
One more thing happened....but I am not sure where to put it......Another job opened up for G-man, which would mean a move:
Good things about it
- we want to relocate; upward mobility potential; they don't open often, but this makes 2 in recent months
Bad things about it
- timing isn't great; possible pay cut
Ugly things about it
- moving costs, selling the house issue
You know the deal....what are your GBUs this week?????