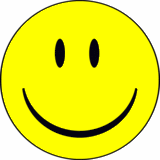 Let's see how we fared THIS week....
The Good:
Completed and submitted my application for the full time job
Was able to get the oil bill down a little
Credit card transfer completed and posted
Paycheck this week for me was a little higher due to a few extra hours.
Managed to go to Target and spend nothing, and went to Walmart and spent $12!
Having to redo the budget to compensate for the mortgage and a few other things
Went to the furniture store to look around, and found out about an unadvertised sale next weekend...temptation abound!
That constant feeling of being a day late, and a dollar short
The Ugly:
Forgot that TWO cats need their annual check-up
G-man started laundry, and left it all in the musty basement....so now it ALL has to be rewashed.
Tons of yard work to do!
You know the deal....what are your GBUs this week?????