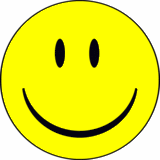 Did you remember to change your clocks????
The Good:
G-man fixed the light in the basement (no cost).
I had some Overtime this week.
Low spend week as a whole.
Taxes are "done."
The Bad:
Might not be worth doing the amended taxes.
Mattresses are more expensive than we thought.

I am STILL cleaning up from the "dreaded" challenge!!
The Ugly:
Still need to do a real grocery shopping...this little here little there needs to stop.

Need to find money in the budget for 2 gifts this month.
You know the deal....what are your GBUs this week???