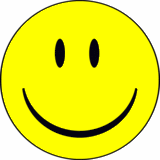 First GBU of 2012!!!
The Good:
Was able to pick up enough grocery staples for the week to get us by and still get the extra gas points at the grocery store, and stay on budget!
Actually had a zero-balanced budget, until G-man messed it up (see below)
The Bad:
G-man messed up my zero-balanced budget for the week by purchasing beer and technically putting us into overdraft (it didn't actually go into overdraft because we have a few things that haven't cleared)
It is taking me forever to put away the Christmas decorations!

The Ugly:
Need to pay extra on the oil bill to make up where I paid a little under the budget amount.
You know the deal....what are your GBUs this week?????