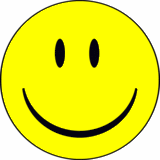 The Good:
My car is getting better gas mileage than the van did
Got my Christmas cards out before the 10th (my self imposed deadline)
My super crazy day didn't turn out to be as crazy as expected
My first car payment is this week
Fairy houses are cute

The Bad:
Even with payday, our grocery budget is non-existent

The oil bill is kicking our a$$ ($342 a month!!!! On the budget plan!!!)

Missed the 2 holiday parties this week because of childcare issues
Trying to pay off the retirement loan is making money very VERY tight

The Ugly:
Our super fabulous Santa gifts might not work for what we wanted them for...still working on fixing the problem
Thought I was done holiday shopping...but need to return a few things, and shop with the kids for their gift to Daddy
You know the deal....what are your GBUs this week?????