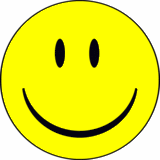 I did 5 weeks in a row....then haven't done one in a month! So much for consistency.
The Good:
"Bought" a car (although it won't be home until Tuesday)
Bought our Thanksgiving Turkey for $8
Opted to put a book on hold at the library instead of buying it (I am #23 on the hold list...it is going to be a while, but that is ok)
Christmas shopping is going well, and while I saved $1150, we are on target to be under $900...maybe even $800.
The Bad:
Realization of what the car loan is going to do to our debt numbers

Water bill was higher than we thought it would be (darn pool!!!!!)

The stupid power outage messed up our plans to pay down the retirement loan
My pink hair will probably have to go

The Ugly:
Black Friday Temptations as the ads are starting to come out
Our savings is pretty much depleted if I make the retirement loan extra payment we planned
My anxiety about our savings and our EF is very high
Lack of discipline....birthday.....power outage.....an insanely busy schedule....all have caught up. And now, we have spent money like it was going out of style, and it is time to pay the piper. I am working on the plan for this. Extra debt payment is not part of the current equation. I need to get EF and our savings account back where I feel comfortable.
I think the next 6 weeks will purely be a regrouping effort. One thing I realized (which will be a separate post) is that I changed how I paid bills and it isn't working for me. Time to go back to the "old" way.
You know the deal....what are your GBUs this week?????