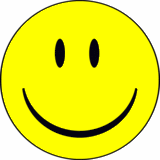 I know....this is 5 weeks in a row!!! Amazing for me.
The Good:
G-man and I had a date night, and came in under budget, and had a nice time out.
Spent some time getting organized/scheduled for the coming month.
Down to 6.5 things from the original "31" to-do list.
Figured out where to come up with "extra" money for a car payment, if needed.
Title to G-man's car finally arrived (it has been paid off for 4.5 months).
The Bad:
G-man is closer to finishing his "car problem" paperwork....but still not DONE.

My new To-Do list.....UGH.

Move info is still pending, holding us up on making other decisions.

Looked into having someone do a home repair (vs doing it ourselves), and it was about 5x the cost of doing it ourselves, and about 2x what I thought he would charge.
My Mother-In-Law is coming in 3.5 weeks=STRESS
G-man's birthday is in 4 weeks = Stress, Emotional stuff
Still trying to figure out Life Insurance

The Ugly:
My car is going downhill fast....REALLY fast.
We have "extra" things going on 25 of the next 36 days (some days have multiple things; and this doesn't include our typical schedule of work, school, standing appointments).
Now is the time that I have to really put my nose to the grindstone. We have SO much going on in the next month, without a plan, I will be lost. Today I am trying to get ready for battle, which will include meal planning (which I have already stated I suck at), a plan when certain chores will get done, figuring out if there is anything I can move around, and figuring out my work schedule to accommodate it all. Just another day around here!
You know the deal....what are your GBUs this week?????