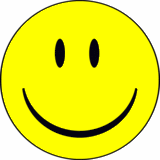 Another week is behind us.....let's see where we stand THIS week!
The Good:
Found out that G-man will have some overtime this week and next. Crossing our fingers and toes that it can actually go into savings (if the move happens) or to debt!
Despite massive stress....didn't cave in and buy all sorts of stuff, just because.
Found a new craft for the fall that is uber cute, and uber cheap!!
Found a few coupon codes for gifts for Christmas, that will make them free (just pay shipping)
Toilet flush kit went ka-put. $15 to replace.
Even though it isn't that warm, the house is humid and sticky. Running the air conditioning more than I really like.
Still debating about oil prices and when to sign up for budget plan
The Ugly:
The car....came in at $1189. And the stuff they found....GRRRRR. All of this is being reported to the DMV board, and I want our money back from the old shop.
The move....I don't do so well with the unknown.
You know the deal....what are your GBUs this week?????